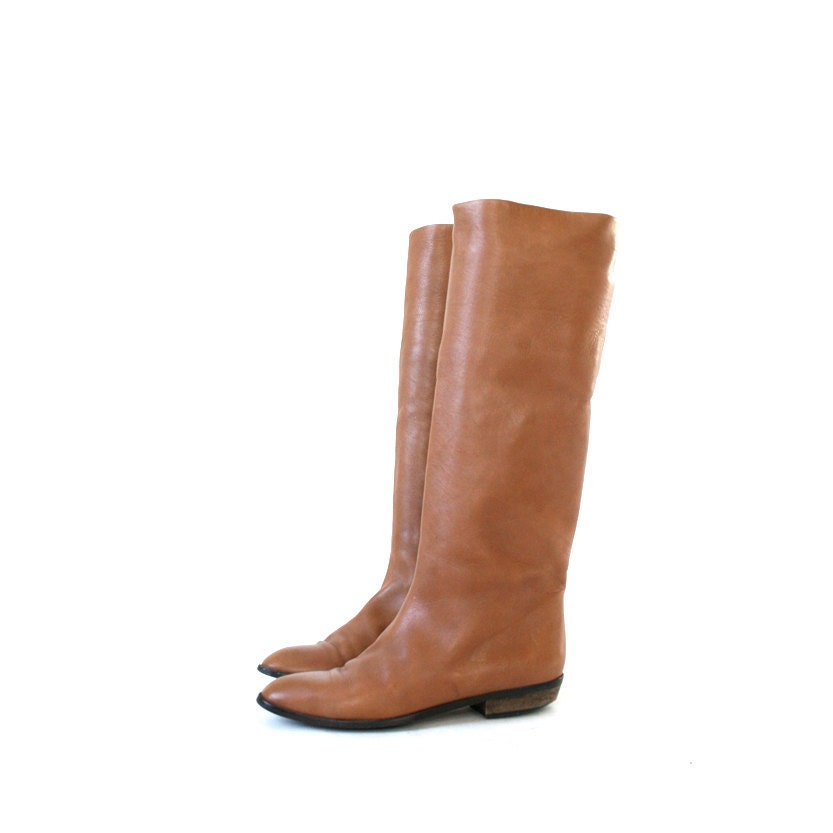 vintage leather boots from here

Wanting to find stylish boots while keeping more than half of my paycheck, I had the inspired idea to go online to my site of choice,
Etsy
. I quickly found these beauts, and saw that they were well under half the price of all the boots I ogled at the mall. Also, when buying leather, I like to buy vintage. For some reason, it makes me feel less guilty about owning leather. I suppose because the boots were already manufactured and I'm not creating demand for new leather to be produced.
There are plenty of options in a range of sizes, styles and colors. As with anything vintage, if you like it, buy it, because once it's gone, it's gone. Here are some other options for those who still haven't found a pair they like in their price range:
1)
myfavoritevintage
, size 5.5, $55
2) 
oldbaltimorevintage
, size 9.5, $55 3)
santokvintage boots
, size 7.5, $54
4)
foragershop
, size 7, $35
5)
lovestreetvintage
, size 7.5, $30
6)
fillyourboots
, size 7-7.5, $45.33